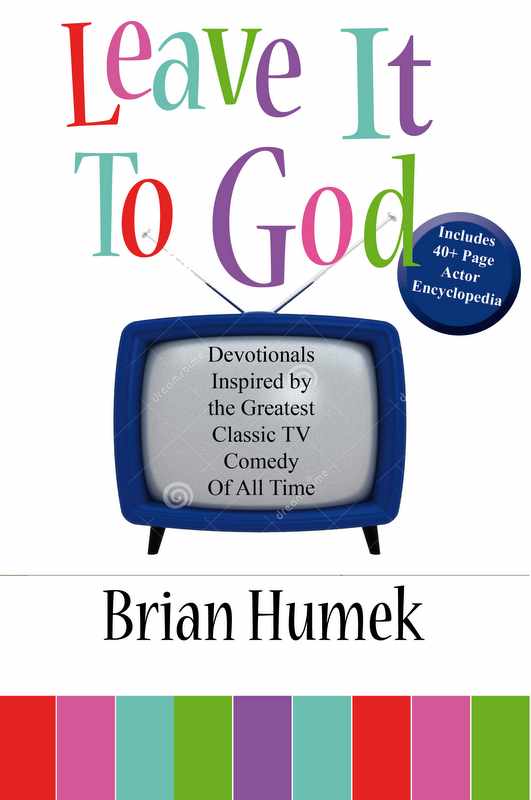 Title: Leave it to God
Pages: 176
Publisher: New Siberian Publishing
Availabilty: E-book Oct. 4, 2014 / print Oct. 16, 2014
Purchase Today on Amazon
Whether or not you love God, hate God or don't even know if God exists…. there is something for you inside the pages of my latest book, Leave it to God. But this statement is only true if you are a fan of the late 1950s and early 1960s television show Leave it to Beaver, which is what I like to call, "The greatest classic TV Comedy of all time."
This book contains a wealth of Leave it to Beaver information. In addition to devotionals, the book includes details on how the show began, a few "Beaver Tidbits" sections and a 40 + page actor encyclopedia for all season one actors. I spent many hours researching the show and watching numerous interviews to put together the non-devotional part of Leave it to God.
The research I've done has encouraged me to tackle an even larger Leave it to Beaver project in the near future. Whether or not I pursue that project depends on the sales of this book. If this book has even moderate success, I'll begin the big Beaver project and my life will then be nothing but Leave it to Beaver for quite a while and I'll be just fine with that.
Please tell others about Leave it to God. If you are a Christian, share this book with your Christian family and friends. Even if they're simply familiar with the show but not an addict, they will read the book and find some encouragement for their Christian journey. And if you aren't a Christian, simply share this with your friends and family who love Leave it to Beaver. There's a lot of good stuff in the 40 plus pages of the actor encyclopedia. The information included would make great fodder for a fun Leave it to Beaver trivia night.
Here's a couple scenes from one of my favorite episodes

What are some of your favorite Leave it to Beaver episodes?
.
.
.

Related posts:
Comments
comments