Transparency is Important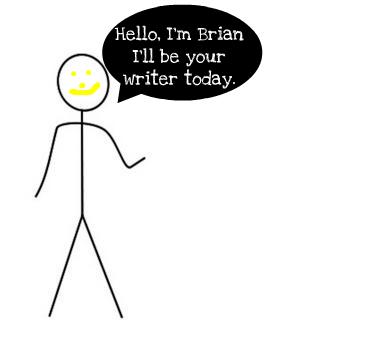 In my effort to always be transparent, I'll admit I have gained a few pounds since the photo to the right was taken. Well, anyway, I'm happy to meet you today and I am glad you decided to visit my site.
My name is Brian and I love to write on a number of subjects. My past writing has included a monthly hip hop column, a weekly e-devotional and music reviews for numerous magazines and newspapers. I now write books that are available on Amazon and they can also be ordered from iBooks, Barnes and Noble, Smashwords.com and elsehwere.
You can now purchase the following books from Amazon and anywhere else good books are sold online.
The Summer of Sharona – Genre: Young Adult – Ordering Info
Purple Ducks – Genre: Spiritual / Religion – Ordering Info
Drop – Devotional / Spiritual / Religion – Ordering Info
Besides writing, one of my passions is engaging people who may not be big fans of church but who may have an interest in Jesus or in spiritual matters. If this is you, I'd love to hear about your story.
I also like to speak at churches on topics ranging from spiritual growth to evangelism in a post-modern world. If your church would like to have me speak on one of my favorite topics or on a Bible text of your choice, please send me a note.
Thanks again for visiting – Brian
All proceeds from book sales go toward our ministry work and to pay for medical bills.
Featured Books
Purple Ducks
Reflections on why in the world we want to belong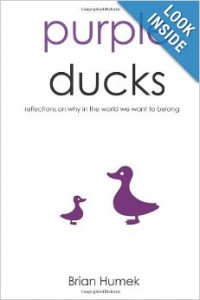 Buy Now on Smashwords (all formats)
Buy Now on Amazon for Kindle
Purple Ducks is all about belonging. Have you ever felt like you didn't belong? I think most any normal human being has. But why in the world do we want to belong anyway? This book looks into that source for our belonging and tells some funny stories along the way. The one place everyone should feel like the belong is inside a church, but too often that doesn't happen. See what author Brian Humek offers as a solution and how he tried to tackle the problem of unwelcoming churches on his own.










Summer of Sharona
Live the Summer of 1979 through the eyes of Fifteen Year Old Ashley and her very messed up family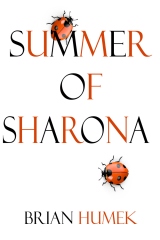 Buy Print Edition Now on CreateSpace
Fifteen year old Ashley loves ladybugs and believes life should come with one rule: No one should ever capture a ladybug. Well, make that two rules, she also believes people who meet in the nut house should not be allowed to marry. If only her mother had followed that rule, Ashley's life wouldn't be such a mess. It's the summer of 1979, the song My Sharona is skyrocketing to the top of the charts, disco is fading, and on a fateful evening on Chicago's south side, thousands of disco records are physically destroyed.
Ashley's life goes from bad to worse on another warm Chicago evening. Exactly one week after experiencing Disco Destruction Night at the ballpark, Ashley enters Grant Park and leaves it twenty minutes later, a changed girl forever. After this traumatic event, finding a love is the last thing on Ashley's summer "to do" list. The funny thing about love is that it's most successful when it comes out of nowhere and simply happens, even if that nowhere is right next door.






Drop
An Authentic Look at Spirituality from the Inside Out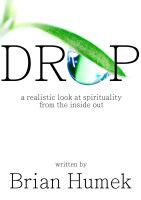 Buy Now on Smashwords (all e-book formats)

Buy Now
on Amazon (for your Kindle)

Drop is a book of devotionals that discuss three areas, spirtiuality on the inside, spirituaility on the outside and the source of our spirituality.

Brian takes a realistic look at spirituality and encourages his readers to grow spirtually but also encourages them to understand spiritual growth isn't as instant as a movie on Netflix. He takes snapshots from life and relates them to the fruit of the spirit and the Christians graces. The Christian life is not a permanent high. Sometimes there are lows and steady plateaus as well. In other words, the Christian life is a journey.