Visit beethomas.com for free church bulletin articles, website content and sermon illustrations
Follow me on…
Transparency is Important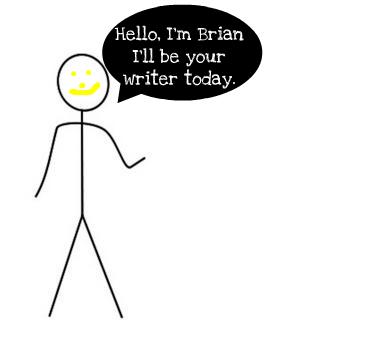 In my effort to always be transparent, I'll admit I have gained a few pounds since the photo to the right was taken. Well, anyway, I'm happy to meet you today and I am glad you decided to visit my site.
My name is Brian and I love to write on a number of subjects. My past writing has included a monthly hip hop column, a weekly e-devotional and music reviews for numerous magazines and newspapers. I now write books that are available on Amazon.
You can now purchase the following books from Amazon or send me a message if you want to buy in bulk.
The Summer of Sharona – Genre: Young Adult – Read a sneak preview
Purple Ducks – Genre: Spiritual / Religion – Read a sneak preview
Leave it to God – Genre: Spiritual / Devotional – Read a sneak preview
Drop – Devotional / Spiritual / Religion – Read a sneak preview
Besides writing, one of my passions is engaging people who may not be big fans of church but who may have an interest in Jesus or spiritual matters. If this is you, I'd love to hear about your story.
I also like to speak to groups interested in writing or spiritual things. For spiritual things, I speak at churches on topics ranging from spiritual growth to evangelism in a post-modern world. If your church would like to have me speak on one of my favorite topics or on a Bible text of your choice, please send me a note. As for writing, I do workshops on picture book writing which can be done at schools, libraries or churches.
Thanks again for visiting – Brian